Chili (Red Hot Chili Peppers)
You can also visit this nice instagram page.
About me
I am a small cat, playful and chubby. I am also on a diet, but it is not working very well because I am such a good boy and I deserve treats. I am a former stray, but I still enjoy going outside when it's sunny.
This is me: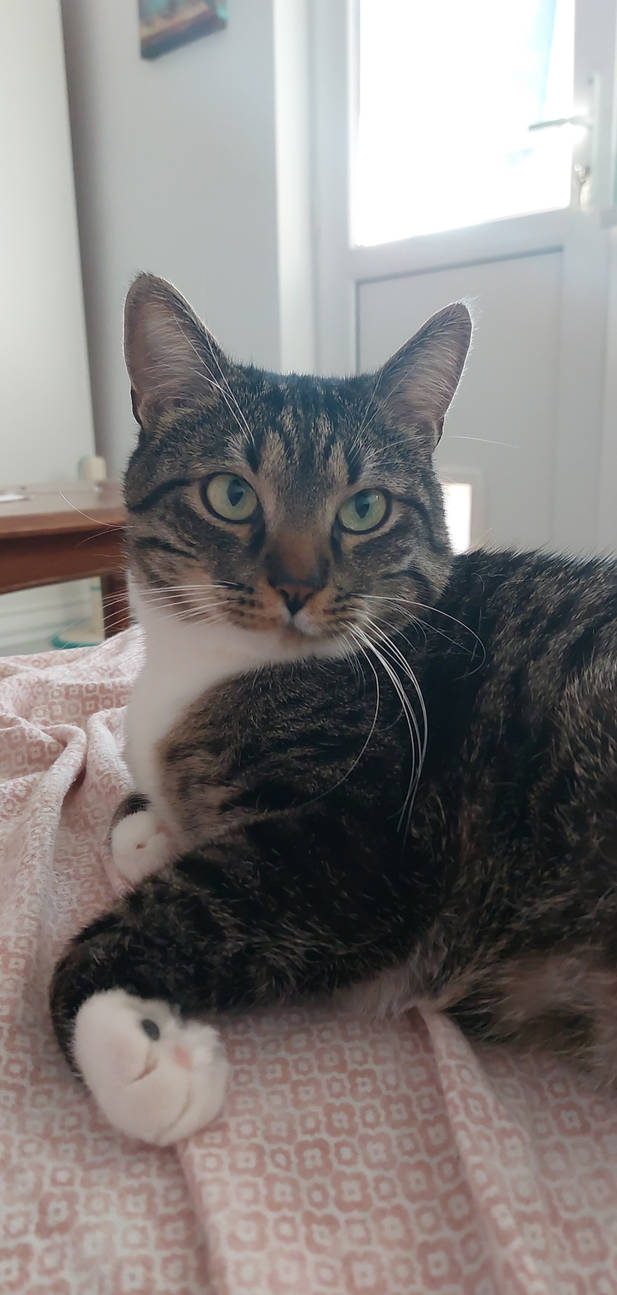 Hobbies and passions:
sleepy time
wet food
violence
Have a nice day!